Whether it is used for relaxing with a cool drink and a good book, or
entertaining guests with a casual dinner party, an alfresco area is a wonderful
addition to your home. Annie Slevison speaks with Troy Williams,
the showroom manager at Cotswold Furniture, about creating the
perfect alfresco area for the whole family.
Regardless of its size or structure, a modern alfresco area will expand the usage of your home and backyard. By incorporating clever design concepts, you can create an area that is perfectly suited to your unique lifestyle. Troy Williams recommends choosing a layout that will serve a direct purpose and enhance the value of your home. "The [arrangement of the] space should cater to your different outdoor needs and areas, such as the pool or lawn, and reflect the style of your home and its occupants," he says. As you design your alfresco area, consider how often you like to entertain outdoors. It is important to remain realistic when planning the space and only include what is necessary to your daily life. A realistic design approach will not only save you financially, but your time will be better spent elsewhere instead of trying to maintain an unused space.
FLOW AND FUNCTIONALITY
An alfresco area can be the bridge that seamlessly connects the interior of your home with your garden. According to Williams, creating a consistent design between the two zones will ensure an easy flow to the backyard. "With a focus on [harmonising] indoor and outdoor living, the spaces should seamlessly merge into one," he says. Including the same styling elements outdoors as you have indoors will help achieve a cohesive finish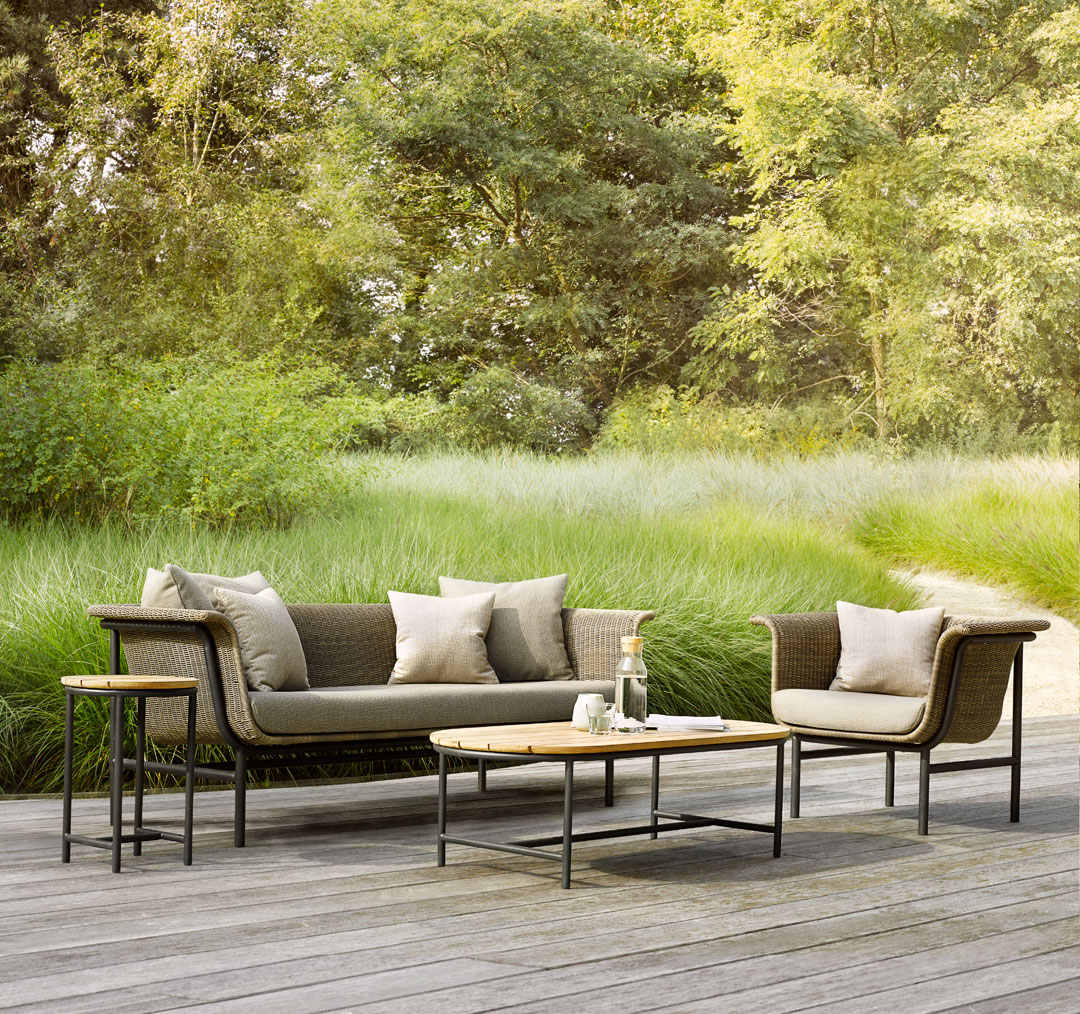 to the overall look of the property. Fully-retractable glass doors are an effective solution when trying to decrease barriers between the zones: not only are they trendy, but they are also helpful when you need easy access to the outdoors.
When it comes to choosing outdoor furniture, consider the size of your alfresco area and who will be using it. For a large space, Williams recommends including a dinner set for proper dining, and casual seating for informal meals. "A comfortable lounge area flowing to the dining zone with chairs and tables allows guests to sit and enjoy a great meal and company while time ticks by," he says. Having multiple seating options will help section off zones in your alfresco area and use the entire space to its full potential, especially when entertaining guests. For smaller outdoor spaces, less is always best. Filling your alfresco area with large furniture will
likely create an impractical and visually overwhelming environment. Instead, choose tables and chairs that can be easily stored away when extra room is required.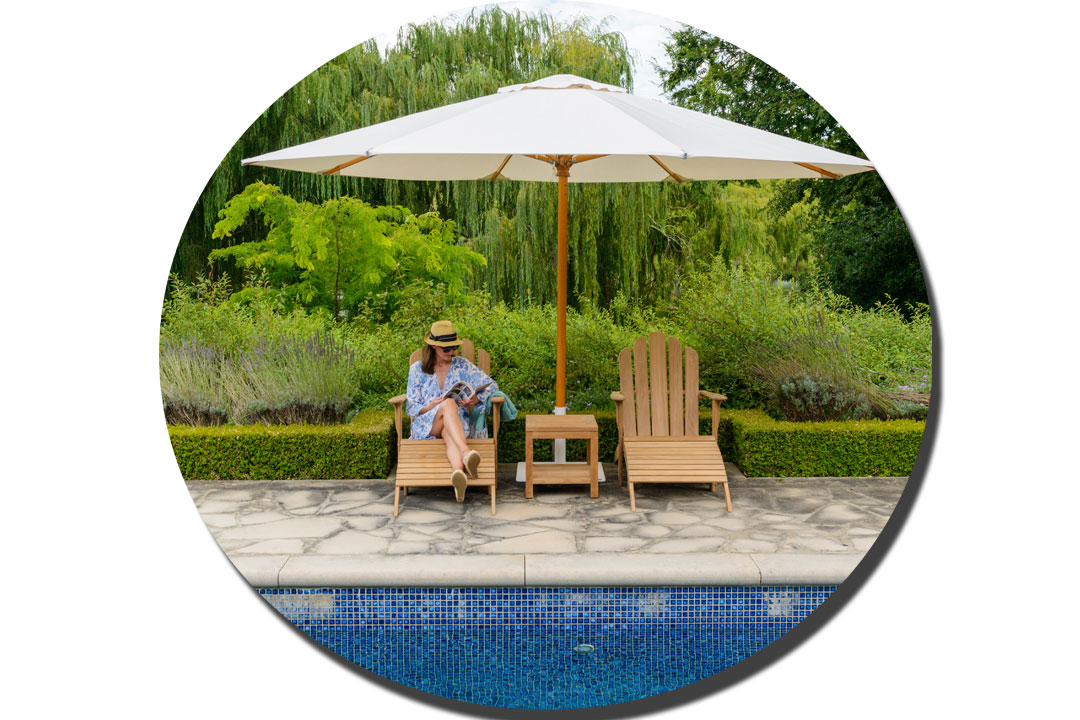 "Look for pieces that you can use for more than one purpose, such as dining chairs and armchairs," Williams says.
If space-saving features are essential in your outdoor space, get creative by including built-in seating ledges. This will accommodate for larger groups of people, without compromising your streamlined aesthetic.
FANTASTIC FEATURES
The latest trends in outdoor technology and appliances are all about making your life easier and more enjoyable. Just as the kitchen is heart of your home's interior, a customised alfresco entertaining space is the social hub of your backyard, and should be designed as such. Outdoor meal times should be simple and carefree, which is why a barbecue is an ideal addition to your alfresco area. Having a combined barbecue and food preparation zone allows you to complete tasks in one convenient place, but be sure to choose surfaces that are easy to clean and maintain. Materials such as granite or stainless steel are hassle-free and will stand up against the elements if your area is not enclosed. If you want to enjoy your alfresco without concern, Williams recommends carefully planning the layout. "Use a mix of materials suitable for the area they will be in, and seek classic designs from trusted brands," he says. A considered lighting system is essential for creating atmosphere in your alfresco area. Williams favours warm and inviting lighting with enough illumination to read and dine in. Consider dimmable LED downlights for a soft and relaxing touch. You can also include feature wall lighting for visual interest, or spotlights that focus on particular areas in the garden to create a beautiful view.
YEAR-ROUND BLISS
The Australian climate is unique, being both beautiful and harsh. It's therefore important that your alfresco area has adequate shading so you can fully enjoy the space in summer. For a sophisticated way to provide sun protection, Williams recommends installing umbrellas for trendy coverage. "Incorporate beautifully-made shade umbrellas that can become part of the pool design, or lounge and dining zones," he says. For an alfresco area that isn't directly connected to your house, shading can come in many forms, including a louvered roof, timber battening, shade cloth, mature tree, or frame for a climbing vine.
If suitable, a ceiling fan is also a smart addition when trying to beat the heat. To encourage usage during the colder months, consider an electric heater to keep the area warm, or an outdoor  ireplace, which will not only keep you toasty but also visually enhance the space. It is also vital that your outdoor furniture is waterproof to ensure your alfresco remains usable and welcoming throughout all seasons. Be sure to give your alfresco area the same love you give to your home, that way a wonderful outdoor experience will be waiting whenever you step out into your backyard. To learn more about how you can create your dream outdoor space, visit www.cotswoldfurniture.com.au.