When it comes to building your dream home, no question is too big or too small. Pamela Hale speaks with Luke Pearce, the construction manager of Porter Davis Homes Queensland, about the critical considerations to make, conversations to have, and questions to ask before you build.
An honest relationship with your builder is crucial to achieving the best possible outcome from your building project. Luke Pearce explains that while the types of relationships between homeowners and builders can vary drastically, there are some elements of interaction that are well worth fostering.
"In my experience, there is not one client that is the same as the next," Pearce says. "Some have a strong sense of involvement throughout the build, while others prefer to sit back and watch their new home take shape."
In order to achieve positive results, Pearce speaks from experience when he explains that having adequate, open, and transparent communication, as well as regular site meetings, is generally all that is needed to maintain a smooth build.
CRUCIAL CONVERSATIONS
That being said, there are certain discussions that you should have with your builder as soon as possible, regardless of how involved you intend to be throughout the building process. "The most important question new homeowners should be asking their builders is 'are there any hidden site costs associated with my build?'," Pearce says. "There are so many elements to the build process that it's important to understand as much as you can before signing contracts."
For instance, Pearce highlights soil and contour tests as common hidden costs. Likewise, landscaping and driveways are features you would probably expect to be covered when having a home built. "These costs are not always discussed or included in the initial building conversations," Pearce says. "We have fixed-price contracts that allow for full transparency, which is not something that is offered by all builders," he adds.
DESIGN DECISIONS
One of the first factors of your building project that you'll need to consider is whether you're planning to build a custom home or an off-the-plan design. This decision will have a significant impact on the planning process and resultant outcome of your home; however, the construction phase will be more malleable. "The process shouldn't differ dramatically between the two," Pearce explains. "Both custom builders and volume builders welcome client interaction throughout the building process, and regular meetings around stage claims are a great starting point for open communication."
When it comes to maintaining open and effective communication with your builder, being present, listening attentively, and asking questions when you're unsure will not only assuage any concerns you may be having, but also ensure you end up with the home you really want. You might even receive a discount or two along the way. "Discounts are largely dependent on the campaigns that are running at the time… but these offers can add considerable value to your build and need to be jumped on as builders roll them out," Pearce adds.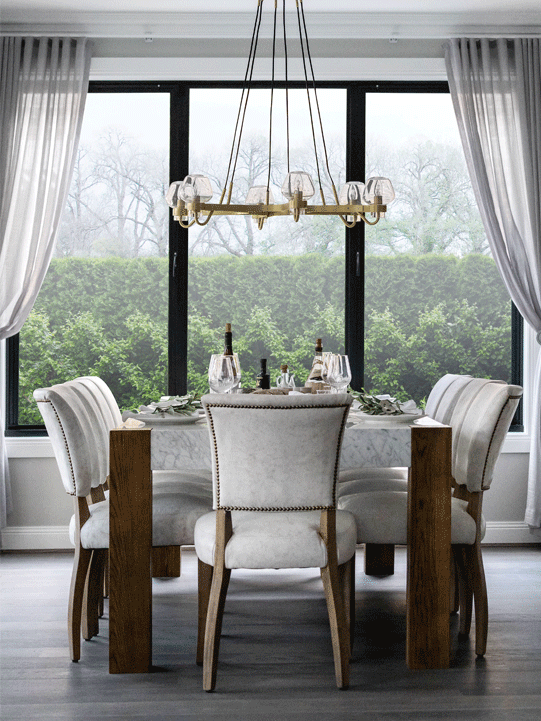 SITE SPECIFICS
While questions regarding the overall building process are important, it's also necessary to narrow down your discussion points to ensure they are specific to your home, so both you and your builder are aware of site-specific concerns.
"I think it's always good to talk to your builder about the size and location of the land you are building on," Pearce says. "For instance, if the block of land you choose to build on is too small for the style of house chosen, extra charges like relaxation fees or build-over-sewer fees can become quite a substantial added cost to the owner. You may find that if the home design does not correspond with the size of the land, access for trades can become quite difficult.
"Similarly, while many builders would ideally want to be in close proximity to schools, shops and public transport, it is important to ask your builder how your location will impact the building process," Pearce explains. Consider how the position of your project could impact your build; from the need for traffic management to the way your tradies will be able to access the site. These factors will undoubtedly influence the project, budget and timeframes and will need to be adjusted accordingly, so its best to have these discussions before building has commenced.
HANDLING HANDOVER
While the early stages of your new home's creation – from the design phase through to the beginning of construction – might seem like the time to be most involved, maintaining communication will be crucial until construction is complete. "A lack of communication can often lead to frustration for both parties, especially as the house approaches the handover stage," Pearce says.
There are so many final details that need to be organised when construction is coming to an end, and these aspects – which may even relate to considerations such as rental agreements or hiring removalists – will often involve third parties. "Any critical dates that are missed can often prove costly for homeowners," Pearce explains. "It is paramount that everyone speaks openly and honestly throughout the build to ensure there are no additional costs or grievances at the end of the process."
When it comes to having conversations and asking questions about your home building project, the most important consideration is that you feel comfortable with the final outcome. Having critical conversations will ensure the process of creating your home is as seamless as possible, with issues being addressed before they become costly problems. When it comes to working with your builders the old adage 'there's no such thing as a silly question' certainly applies.
Images courtesy of Porter Davis Homes Queensland