Home is where the heart is, but how do you give it soul? Jacinta Walsh speaks with Gold Coast-based architect Ben Parker about the benefits of hiring an architect when designing your home.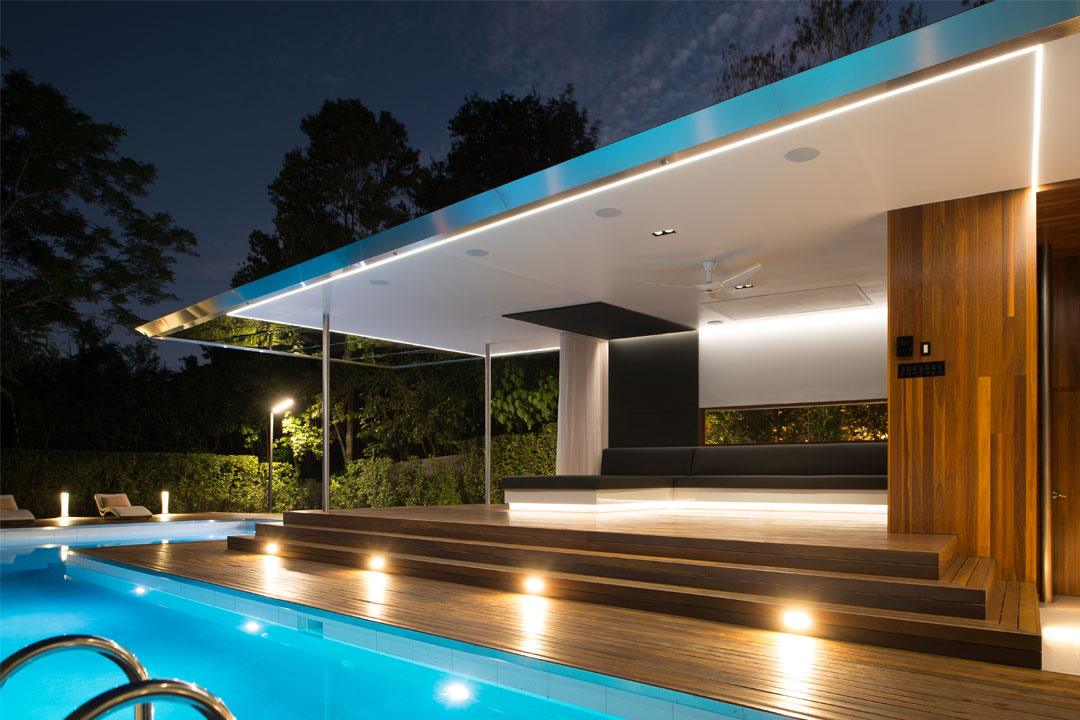 The Ancient Roman architect Vitruvius argued that a respectable building should satisfy three principles: durability, function and beauty. He also believed that while it is important to fulfil these requirements, it is a building's ability to stimulate the senses and capture the imagination that earns it true merit.
Vitruvius' sentiment can be seen today in architecture's enduring capacity to inspire. It ignites something within us; a desire to create a home that's worth getting excited about. It pushes us to invest in and realise our ideas. An architect is an integral resource in the home design process, as they will explore, interrogate and nurture your ambitions to deliver a liveable work of art that responds uniquely to you.
Here, experienced local architect Ben Parker provides insight into his profession and reveals how hiring a qualified architect can enhance the entire experience of building or renovating your new home.
What is architecture, and what area do you specialise in?
"Architecture is the marriage of art and science – creation and mechanics. It's about investigating and discovering; asking great questions and finding even greater answers.
"I specialise in contemporary homes, but also undertake commercial and public projects. It's an exciting and rewarding profession that I feel privileged to be practising every day."
What are the main differences between an architect and a building designer?
"The main differences lie in the length and type of education. [In Queensland], architects generally complete a four-year Bachelor of Architecture, followed by a one-year Master of Architecture, whereas building designers [will typically] complete an online course or an 18-month Diploma of Building Design at TAFE Queensland.
"Both architects and building designers must then complete a minimum of two years of practical experience before they become qualified, however architects must also undertake written and oral practice exams before they can be registered with the Board of Architects of Queensland."
What are the benefits of hiring an architect to design your home?
"The short answer is [you'll achieve a better] quality of outcome. Architectural practice is built around two things, analysis and ideas. It's the quality of these two cornerstones that directly determine the calibre of a building."
What are the most common design errors that people make?
"The most common error is the lack of a guiding concept to underpin decisions made about the design of the building. I see so many new homes and renovations that could have been amazing, but the potential of the brief and site were never investigated, let alone realised."
How involved is the homeowner in the design process?
"The homeowner is intimately involved, unless they request otherwise. They are responsible for not only setting the brief but also providing constant feedback to the architect throughout the design process."
What is the role of an architect in the home design process?
"The architect is responsible for exploring the possibilities of [both] the site and the client's brief, which they then translate into a conceptual design. This is presented to the client, adjusted and developed further [in response to] the client's feedback. The architect will then formulate a full set of working drawings for pricing and construction. An architect will also prepare your building contract and inspect the home throughout construction to ensure that the design is built in accordance with the drawings."
What should readers look for when choosing an architectural firm?
"Great outcomes are built on great relationships, so having a good rapport with the architect you choose is essential. [It's also important to] look at the firm's portfolio of work. A practice will usually specialise in a certain type of architecture, so if you see images or projects that resonate with you, find out who the architect was and contact them to see if your personalities click."
How much time does it usually take to design a home?
"A typical timeframe to design and document a house would be three to six months, however it really depends on the size and complexity of the brief and the approvals required."
What are the most important considerations involved in the creation of a home?
"The needs of the client – [including their] brief, budget and schedule – are top priority. The design considerations come next, such as the local, state and national building regulations. The site and its context must also be considered, including its climate, and available light and space, as well as the form and materials of the structure itself.
A great design will respond intelligently and uniquely to each of these variables."
How do you ensure that each of your clients receives a personalised experience?
"I understand that every brief, budget and project is different. Clients want to know that I am reflecting their unique needs and aspirations, so clear communication is important."
Should an architect be hired for re-modelling or renovation purposes?
"In many ways renovations present even more challenges than a new building. Architects are experts in this kind of work, as the design must respond to and engage with the existing structure to enhance the entire experience."
Do you also provide advice on materials and finishes?
"A typical architectural service considers every element of the design in detail, including the materials and finishes. There is a public perception that architecture is just the primary shell of a building, however the interior and exterior are inextricably linked and each should inform and relate to the other."
What are the costs associated with hiring an architect?
"Architects usually [charge] a fixed lump sum or an hourly rate. Fixed lump sums are generally set on a percentage-based sliding scale of project cost and complexity – the higher the cost and complexity, the lower the percentage base and vice versa. Rates vary from practice to practice, so it is best to request a fee proposal from the architect you would like to work with.
"In terms of value, the adage 'you get what you pay for' has never been more accurate. Architects often cost more than other building designers, but they bring a depth of expertise and creativity that adds exponential value to your property."
What advice do you have for readers who are planning to design and build their dream home?
"Start with a great brief. Make sure you understand exactly what you [want] to achieve and select an architect you can trust to make it happen. If you do this, the process will be exciting and rewarding, as will the outcome.
"If you're looking to create a home that goes beyond the average, choose an architect. They will deliver a building that continues to surprise and delight you every day."
Images courtesy of Ben Parker Architecture