The state of Queensland is replete with once-stunning period homes that, with the right TLC, can be transformed into a truly spectacular modern residence. Andrew Turner, the managing director at Lindona Design & Construction, speaks with Pamela Hale about the benefits of restoring old homes rather than rebuilding.
Owning a sturdy period dwelling presents a wonderful opportunity to transform a pre-existing home, filled with heritage and character, into a breathtaking modern abode. For homeowners considering restoration, careful consideration must be given to which features of the home are worth keeping, and what should be renewed. Here, Queensland Home Design + Living explores the central concerns of the renovation process.
According to Andrew Turner, purchasing a period home with plans to renovate has long been a popular option among Australian buyers, as opposed to building anew. "Sometimes planning restrictions stop you from removing older homes so that is one reason [for this trend], but also there is a character and charm about some old homes that just can't be replicated," he explains.
SAVING FACE
One of the most successful ways to balance a home's heritage with modern features is by maintaining its façade, and thereby preserving what is perhaps the most significant visual indicator of the structure's history. This approach opens opportunities to remodel interior spaces in a style that pays homage to  the original style, but without the difficulties of living in and maintaining a more historically accurate abode. Alternately, the interior spaces can be modernised to dramatically juxtapose the traditional exterior, bringing a more unique and dynamic style to the home.
Detailed brickwork – which is often integral to the character of a home – can be left untouched to honour the heritage of the structure, rather than painted or rendered over unnecessarily. Likewise, adding too many new details that are generically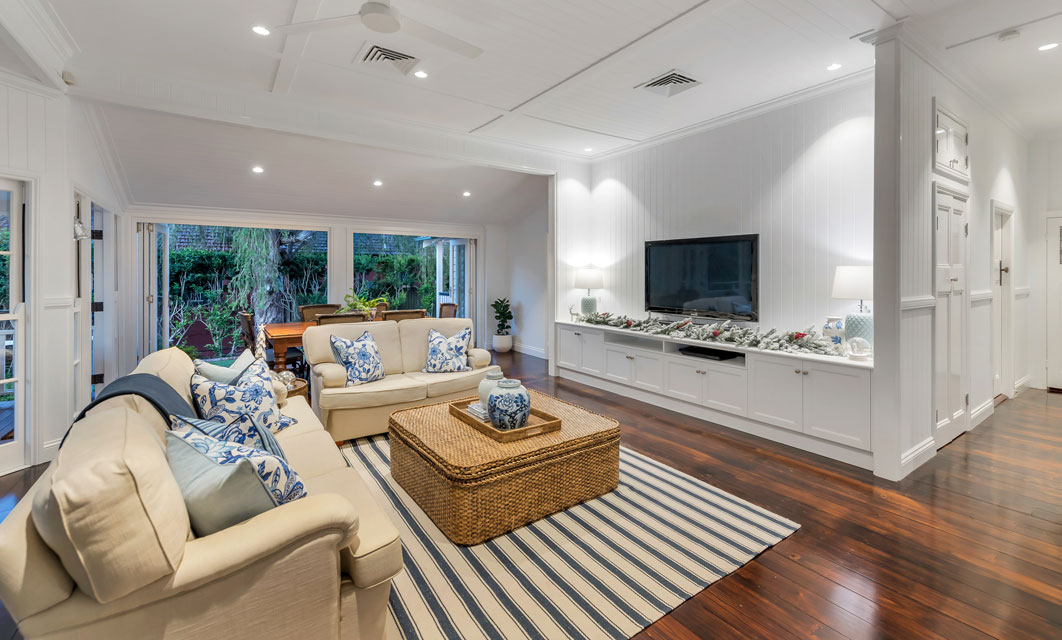 aligned with current trends in home design may, in the long term especially, detract from the home's enduring character and value.
If maintaining a historically accurate façade is an important consideration you, it is worthwhile conducting as much independent research into the property's history as possible before beginning the design process. Finding old photos of the property can inform or alter your stylistic approach; if you don't have any images of your own, there is a chance that your local council, historical societies, or even previous owners may have imagery or memories that could be of assistance in discovering more about the original appearance and exterior styling of the property.
By maintaining the overarching character of the home itself, and the general period to which it belongs, you are likely to see its value markedly increase.
If your period home has an exterior that has been altered over time, or one that wasn't built to the highest of standards and therefore doesn't reflect the ideal visuals of its style, there is also an opportunity to undertake a radical makeover to create a stunning exterior that better suits both the period and your desired outcome.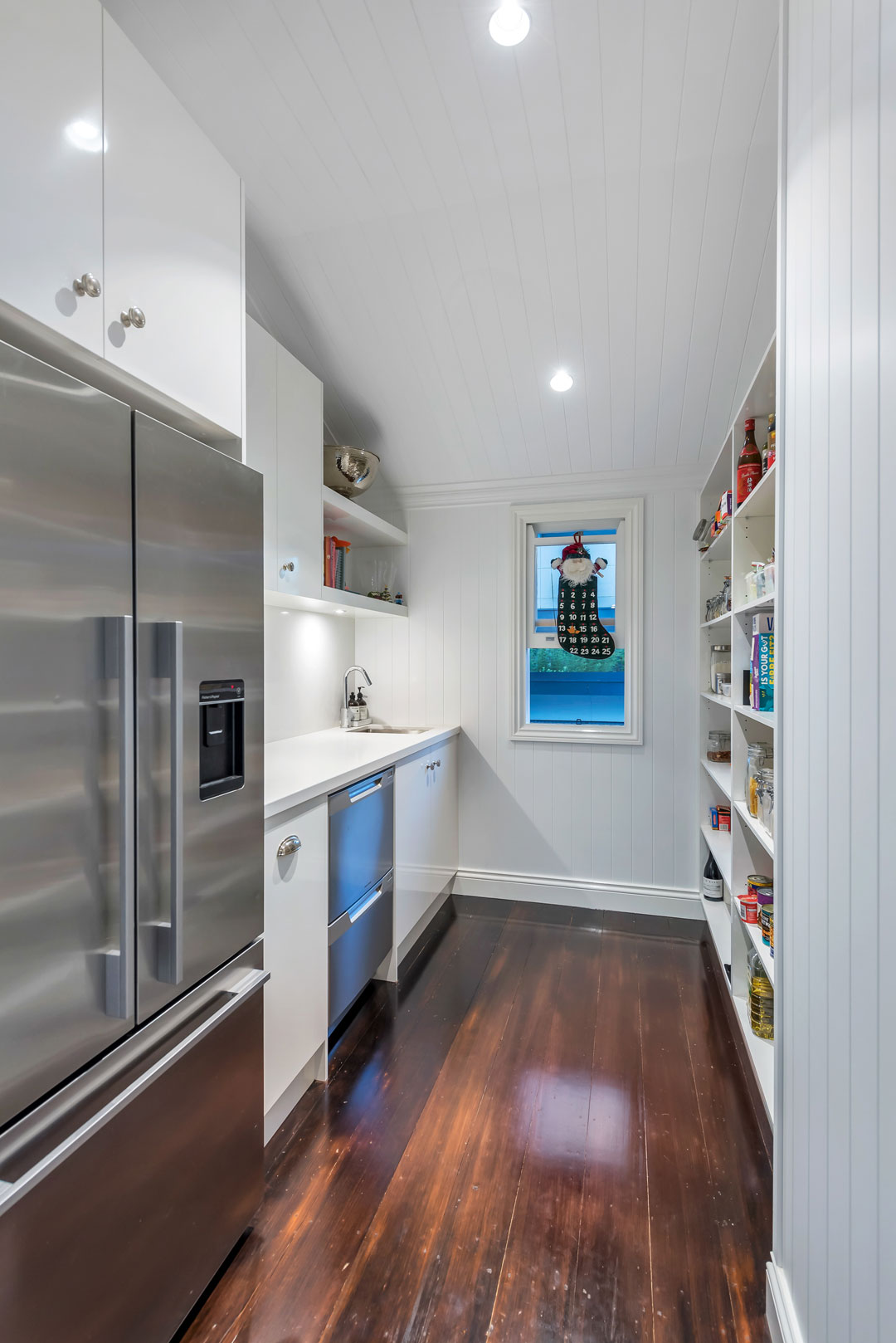 DEALING WITH DETAILS
Some of the most beautiful and distinctive elements of a period home are the interior features that typify the style of the time, with shelf mouldings and other decorative elements often crafted by hand. These beautiful bespoke features are often integral to the character of the home, and are certainly worth maintaining where possible.
Turner cautions that such items cannot generally be replicated through the purchase of mass-produced products, and there will likely be significant financial expenditures and extended timeframes for them to be recreated by hand. However, bespoke reproduction might be worth the expense if a truly cohesive appearance is desired, he says, as often "the only way to keep that same style is to do it the old fashioned way".
In cases where features must be handcrafted, it is particularly important to be selective with tradespeople, and consider restoring existing items such as windows where possible rather than having replacement pieces created. "If you are looking for a seamless blending of the old and the new it will require very skilled tradespeople to make and mill the timberwork, as some of the older styles can't be bought off the shelf," says Turner.
Likewise, selecting knowledgeable contractors with experience in restoring historic abodes will ensure the integrity of the home's heritage is prioritised. When hiring, look for qualified professionals with documented experience and official accreditation or certifications, and consider hiring based on references from friends, family, or colleagues who've recently had positive restoration experiences.
Qualified professionals with an in-depth knowledge of restoration processes will also be able to offer advice on which features of your home are worth preserving. As Turner explains, "one of the biggest challenges we find is balancing the expectations and reality of renovations. Often you will be limited in working with some of the current structure and this will dictate your design choices, so you have to compromise in order to achieve a good-value outcome".
OPEN UP
The decision to modernise the interior spaces of a home while maintaining the heritage façade has become a common trend in modern renovation. This is particularly apparent in the kitchen, dining and living areas, which have consistently become more open and accessible in recent times to accommodate a shift towards a more social domestic lifestyle.
Kitchens, much like bathrooms, are seldom overlooked in modern renovations. They are an area that is subject to fast-changing and dramatic stylistic trends, and for this reason it is worth taking into account how your kitchen update may be designed not only to suit your own immediate lifestyle and aesthetic desires, but also for longevity.
Aiming for timelessness rather than historical accuracy in your interiors is the easiest way to achieve an outcome that suits your needs and the overarching style of the home itself. While the open-plan layout may not have historical significance in some homes, aesthetic cohesion can be achieved through consistency of detailing, without compromising on liveability.
WHAT'S THE STOREY
Your renovation project will present unique challenges depending on the number of storeys you have to work with. "With single-storey homes, you can easily adjust things without having the same level of knock-on effect that you have in a double-storey home," says Turner. "For example, you have to consider what will happen to the structure of the upstairs section before you move anything below. Double-storey homes also pose a bit more of a challenge with moving services around, as you have limited room to work in the floor cavity."
The process of expanding a home is particularly interesting when dealing with an traditional Queenslander; the typical elevation of the home often favours the introduction of a lower level, rather than building upwards. A basement floor is a great option for those wanting to maintain the integrity of their home while also modernising and expanding their living spaces.
Creating additional interior spaces will enhance the functionality of your home; in recent times creating distinct entertaining environments that are targeted at specific members of the household – particularly teens – has become quite popular.
CREATURE COMFORTS
Incorporating homey comforts such as central heating and cooling, or applying a fresh coat of paint, can make an enormous difference to the enjoyability of a home's environment and aesthetic. However, these additions should not be an afterthought in the restoration process; it's important that any significant structural and practical concerns are addressed from the outset.
It is also a good idea to keep the overall aesthetic you're hoping to achieve in mind from the start, and once the practical renovation process is done, the final touches will become the icing on top of the restoration cake. When the time comes to select colours and finishes, it's always worth ordering samples wherever possible to see how they will appear within your house.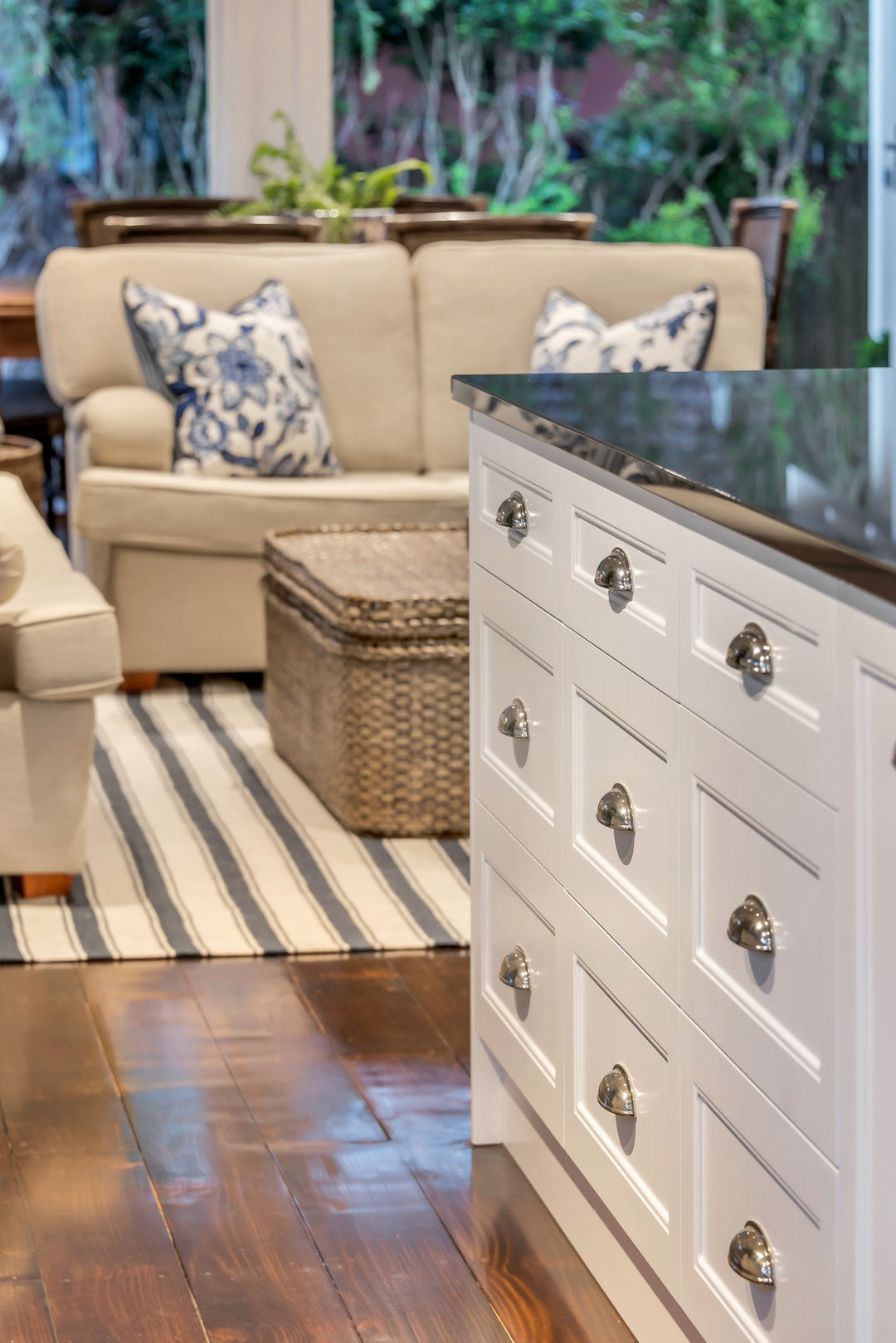 Various factors, such as lighting and the appearance of surrounding features, can drastically impact the appearance of a finish, so it's worth ensuring beforehand that you will still love everything once it's installed. A mindful selection of materials can help bring more cohesion to a home
update. For instance, if you happen to be styling a traditional Queenslander with archetypical VJ panelling, incorporating timber Venetian blinds will mimic the aesthetic and achieve an overarching unity.
GREAT EXPECTATIONS
When discussing what homeowners should expect from the restoration process, Turner says one of the key difficulties is prioritising the features that are most important to you personally. You will of course want your residence to meet all your needs and desires, and when renovating an older house, some compromises may be necessary to achieve a successful result.

"It is important to prioritise what is really important to you, and consider what is less important, and what can be adjusted to achieve your main priority," Turner says. "Renovations are a balance and a compromise because you have to work with what you have." Fortunately, restrictions can offer excellent opportunities to be creative with your design.

When setting expectations for the renovation process, the scheduling of works and the conditions under which you intend to proceed are key factors worth considering. Not only do timeframes vary drastically depending on the scale of the project,
but other considerations such as the level of intended historical emphasis, and your living arrangements, can influence your plan.
Where budgeting is concerned, restoration provides additional benefits in terms of expenditure, as more control is placed with the homeowner. Projects can be scaled up or down; different elements of a remodel can be staggered over longer periods of time; and choosing to complete the process while residing in the house is likely a viable option with substantial financial benefits. Stay transparent with your budget, and if you're considering selling in the future take into account housing prices and be careful not to extend beyond what could realistically be recovered.
In terms of timeframes, Turner explains that "it will depend on a number of different factors but anywhere from three months to about 12 months [is common]. Another big consideration is whether you intend to live in the home during the renovation; this can slow things down".
TEAM UP 
Turner recommends approaching your restoration openly and honestly, and taking the time to foster a strong working relationship with your design and construction team. Also, try to negotiate a fixed price and guaranteed dates within your contract.
"Develop a good and transparent relationship with your builder, as the renovation will likely involve compromise and surprises along the way," he says. "It requires both you and your builder to be upfront with your expectations and realities of what is being encountered on site, and your ability to work through it together to achieve the best outcome."
Regardless of the home you've started with, or the unique outcome you're aiming for, when teamed with knowledgeable professionals who can help plan your restoration to perfection, your period home is sure to be transformed into a wonderful residence returned to its former glory and optimised for easy modern living.
Images courtesy of Lindona Design & Construction