Your home's landscaping is just as important as its interior, so how do you make the most of it? Read on as Jacqueline Maya explores the fundamentals of great landscaping and budding trends to look out for.
Simply put, landscaping at its core is about creating or improving outdoor spaces through design. Landscaping is much more than 'just plants', and actually incorporates every element surrounding a home. An outdoor space can be improved in all kinds of ways, from changing its shape and establishing edible or decorative plants, to adding structures like fences, patios or decks. Some of the most common landscaping spaces and elements include alfresco dining areas, decking, driveways, garden lighting, pergolas, pools and cabanas, as well as sculptures, outdoor showers, retaining walls and water features.
Balancing Act
So what's the secret to achieving a well-balanced garden? A quality outdoor space can be achieved if you hire a professional landscaper, who will be able to provide advice on the orientation of spaces and the principles of design, from the initial design stages, through to construction. The elements of balance, colour, line, repetition, simplicity and unity all play a part in creating a harmonious landscape. Form, function, texture, plant selection, scale, and sense of place are also tremendously important as they help the designer to create your perfect outdoor space.
Be Prepared
Whether you're building a new home or simply want to revamp your existing backyard, it's a good idea to engage a landscape designer as early as possible. Be sure to think about the following logistical and design aspects before embarking on your project.
Business Location
Is the landscaping business you're considering locally owned and operated? Close proximity to your designer/builder is often crucial for optimum efficiency and ease of communication.
Colours
Which colour scheme will you use? Monochromatic landscapes use variations of a single tone, and can be achieved with ornamental grasses and succulents. By contrast, complementary gardens use pigments that sit opposite each other on the colour wheel. Bright-green ferns and red-barked dogwood are excellent complementary plants. As another alternative, analogous palettes use plants and perennials with similar hues, such as different varieties of marigold.
Construction
Does the company you've chosen use its own staff for construction projects or does it outsource? Local tradespeople will be familiar with the area and its climate, so you can rest assured that you will be given the right recommendations for your outdoor area.
Cost
What are you prepared to spend? Do you have a strict budget, or are you happy to revaluate your spend bracket for that standout item?
Existing Elements
What do you like about the current space that you want to integrate into the new design?
Essential Items
Where will housework and gardening items be stored?
Thinking early on about those essential elements – such as the clothesline and toolbox – will save you time later. How long do you expect to occupy the property? This will affect the materials you should choose for your landscaping, and the amount of money you should invest.
Pets
Do you have or plan to have pets? If so, selecting hardy plants like larger shrubs, trees and perennials is a good idea, as they're more likely to survive the curiosity of your pooch.
Purpose
How do you want to use the space? Will your outdoor area be used for everyday purposes such as dining, or will it be primarily scenic?
Time
How much time do you have to maintain the landscaping? Choosing a design that requires a high level of maintenance might not be suitable if you're time poor. It's important to be realistic.
Who
Who will be living in the residence? It's important to think about who will be using the space so that everyone can enjoy the outdoor area. For example, be sure to incorporate some play areas and fun hidey-holes if you have children.
Sewing The Seeds
Now it's time to learn about the landscaping design process, in which you – as the homeowner – will play a pivotal role. The length of time it takes to complete a landscaping project largely depends on the scope of the works and the complexity of the design.
The first meeting with your designer is vital for exploring possibilities and expectations, while determining the brief for the project. Having an indepth conversation prior to the commencement of your project can make all the difference, and it's important that clear lines of communication remain open throughout the entire process. Once the vision for the project has been agreed on, the next important step is to put detailed thought into the various aspects of your site. There's an extensive list of specific site elements that your designer will look out for. These include aspect, orientation, built form and house design, climactic conditions, drainage, existing site features, irrigation, levels and retaining solutions, location, council regulations and building codes, opportunities and constraints, as well as soil type and service easements. The designer will meet with you to discuss the design concept, which will be made clearer with images, plans, sketches and 3D models.They will then further develop and refine the concept design until a final drawing is made, which will be ready for quotation. Once they have received all the relevant approvals, the construction of your project can begin!
Good Green Fun
It's crucial to implement sustainable designs and construction practices into your landscaping project from the outset, while also choosing eco-friendly maintenance solutions once it's completed. A sustainable outdoor area should be functional, cost-effective, visually pleasing, environmentally friendly and – most importantly – maintainable. To implement sustainable design practices, think about the management of stormwater runoff, the reduction of water usage and the selection of appropriate plant material for specific climates. Try using grey water for irrigation if possible and select an energy-efficient design that pays attention to the location and selection of shade trees. Include some windbreaks, and take care to recycle and repurpose materials where possible. Consider using kitchen waste to make compost and improve soil structure. Sometimes landscaping companies provide a helpful handover package, which outlines the best methods to care for your garden. Regularly maintaining your garden will ensure that the best results are achieved.
Fashionable Flora
The main landscaping styles that are frequently used in modern design include formal, informal, contemporary, urban, industrial, country, environmental and sustainable. Each of these styles has features that make it distinctively suited to different climates, personal tastes and architectural styles. For example, varieties of palms, anthuriums and gingers are ideal for creating a tropical oasis. Gardens – whether large or small – often intertwine different styles for a beautiful effect. A range of climactic themes have also become popular, such as tropical, Mediterranean, temperate and alpine. While trends come and go, gardens tend to reflect the style of the home and should be timeless in their design. Landscaping should be an extension of the architecture, and the selected finishes, colours, textures and materials should merge with the existing natural landscape. Without a doubt, Sydney homeowners will continue to enjoy spending time outside in their gardens, pools and alfresco barbecue areas for many years to come. Now that you've learnt about landscape design from the ground up, it will be easier to create your perfect outdoor area. Ready, set, grow!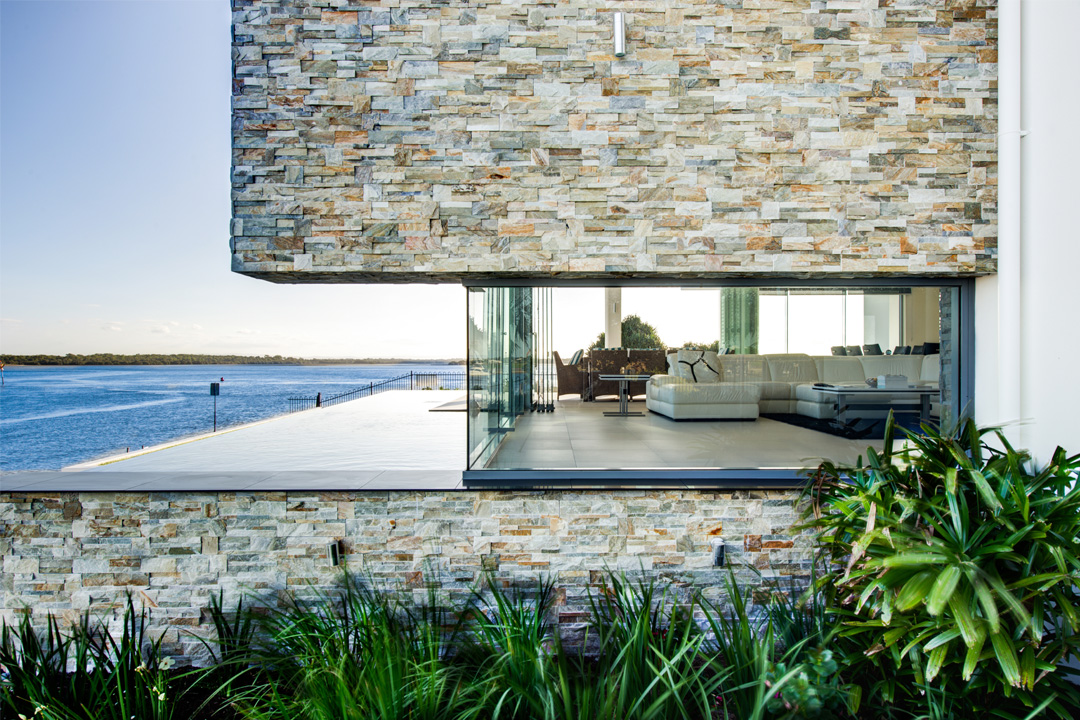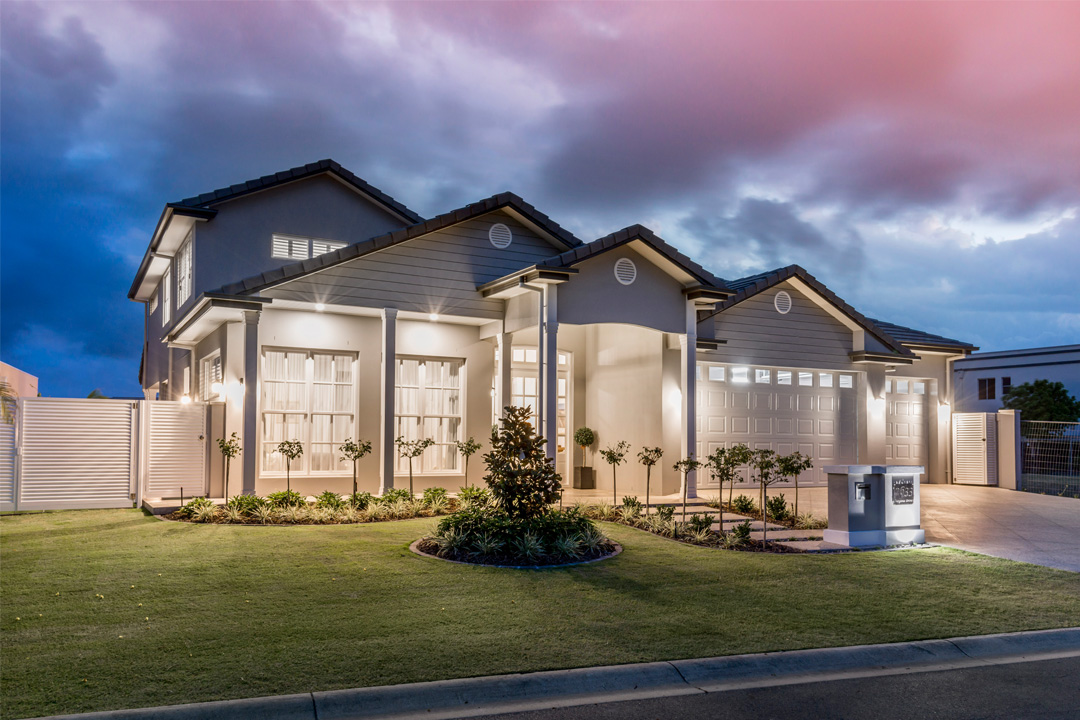 Top Image Credit: Stuart Osman Building Designs
Middle Left Image Credit: McLachlan Homes
Middle Right Image Credit: Queensland Custom Homes
Bottom Left Image Credit: McLachlan Homes
Bottom Right Image Credit: Stuart Osman Building Designs