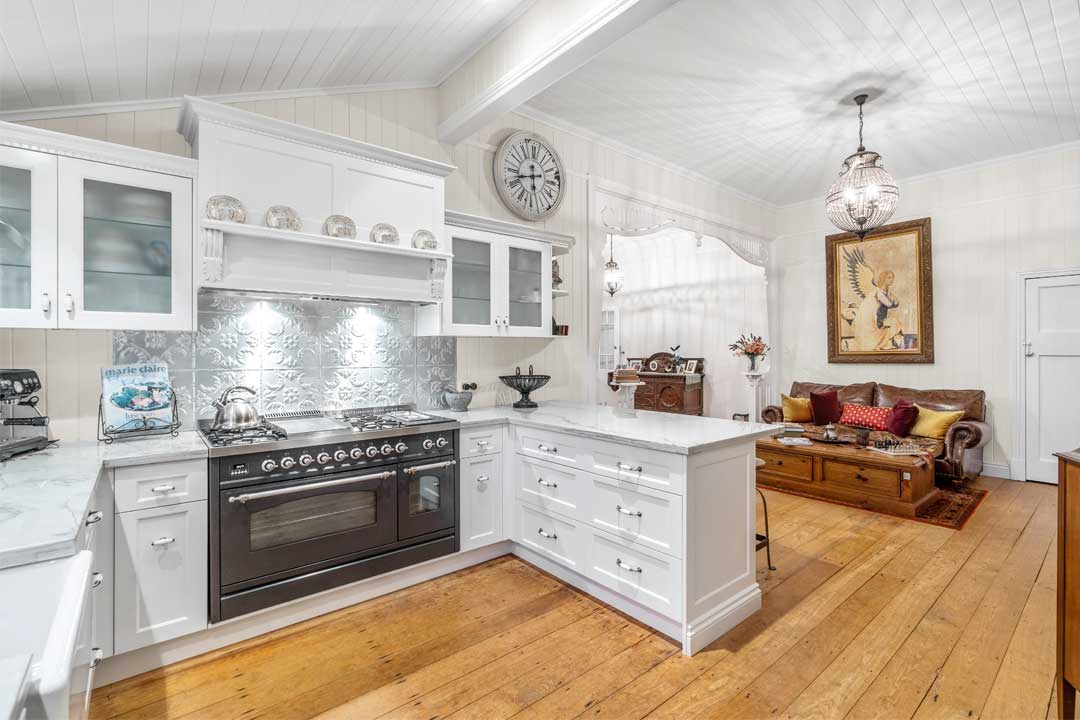 Timber is a simple, adaptable and timeless product. For millennia we have utilised wood in built spaces, and while its structural properties are well-known, it seems its strength and versatility aren't the only things it has to offer, as Lucy Mackey discovers in conversation with Brett Fowler, the director of Saltash Homes. Read ahead to learn how including more timber in your home can enhance your wellbeing.
When asked to describe rooms that feature timber, the words 'warm', 'cosy' and 'calm' often come to mind. Without realising, many people are intrinsically aware that being surrounded by an organic material such as timber is beneficial to their mind, body and soul. "I think wood gives a very natural and calming feel to any room," Fowler says, and he is not alone! Numerous studies report that spaces featuring timber are linked to lower stress levels, increased creativity and productivity, and lowered blood pressure and heartrate. With such a raft of benefits, as well as timber's status as a renewable, carbonstoring material, including more of it in your build or renovation could be a sensible choice.
NATURE KNOWS BEST
Today, the average Australian spends 90 percent of their time indoors. While it's not necessarily possible to mitigate this, we can try to appease it. Nature-connected design places its focus on bringing the well-known psychological and physiological benefits of natural environments into built spaces. The relatively new field of neuro-architecture is the study of how specific parts of built environments influence psychological and physiological responses.
There's a growing body of research that links exposure to wooden textures to lowered amounts of stress, heartrate and blood pressure, and an increase in self-expression, creativity and productivity in offices, schools and hospitals. "People relate to being outside in nature when surrounded by finished timber," Fowler says. As a preeminent natural building material, and the only renewable building resource we have, timber is key to achieving a nature-connected design in your home and reaping the health benefits that come with it.
MANY FORMS
Wood is one of the most versatile products on the market, and when you consider the thousands of different species of tree, each producing wood with unique grain variations – even among members of the same species – and the numerous ways that wood can be treated, oiled and stained, the possibilities are endless. "It's easier to
work with than many other materials," Fowler says. There really isn't a limit to the shapes and forms that can be crafted; as a species, we've been using timber to construct and adorn our homes for milennia and today is no different.
There's something particularly alluring about including biomorphic practices – forms reminiscent of nature – in our homes. Natural patterns, or shapes that flow like tree branches add a certain whimsical charm. For features such as these, Fowler suggests cutting into the internal corners of a room.
TRUST THE TRUSSES
With the staggering range of textures and colours available, it's easy to include timber throughout your home or renovation. Most Australian homes begin with a timber frame, so making the structural elements of your home double as aesthetically pleasing features can be easily achieved. "Large timber posts are always a great feature," Fowler says. "[And you can even] include exposed rafters or feature trusses in the main areas of your house." If this is your plan, Fowler suggests making it known to your architect early in the concept phase as the type of roof will impact your options.
If exposing the structural beams of your home isn't an option, "dummy feature elements such as posts and beams are a great idea that can give the effect of structural timber, but don't require the added cost or engineering requirements," Fowler says.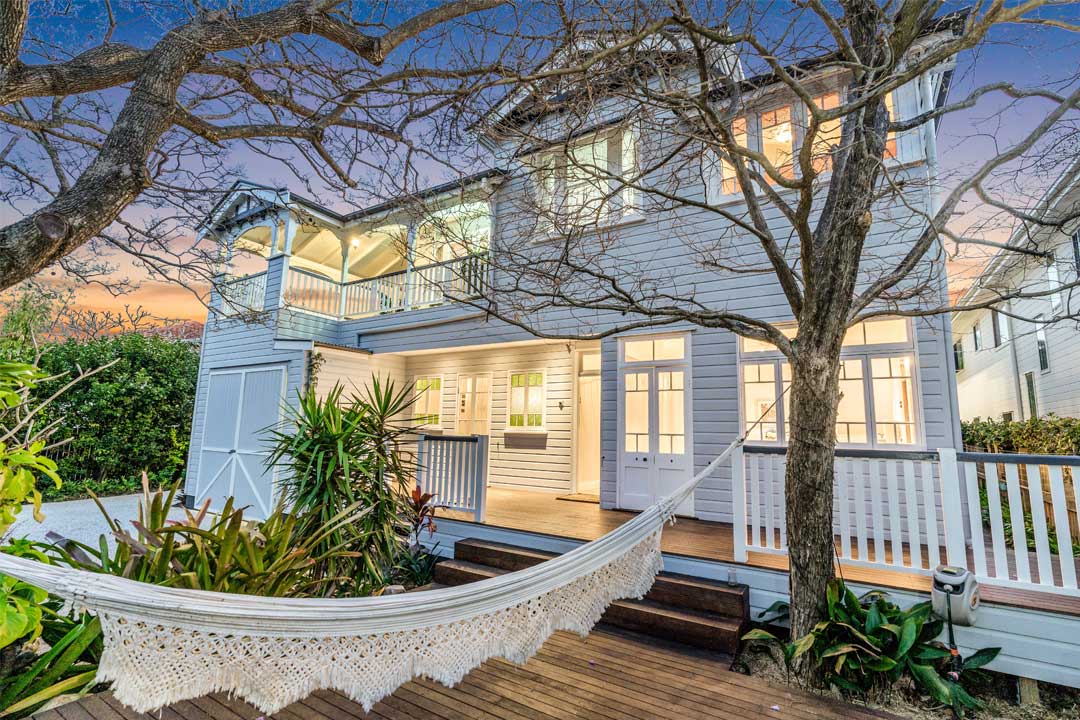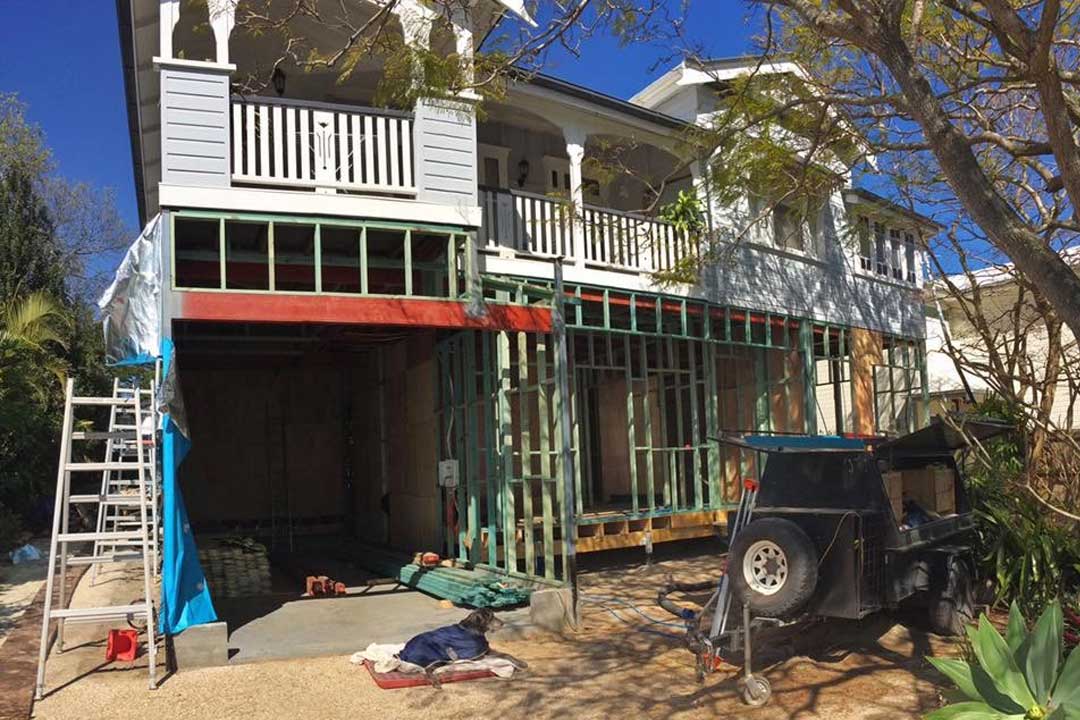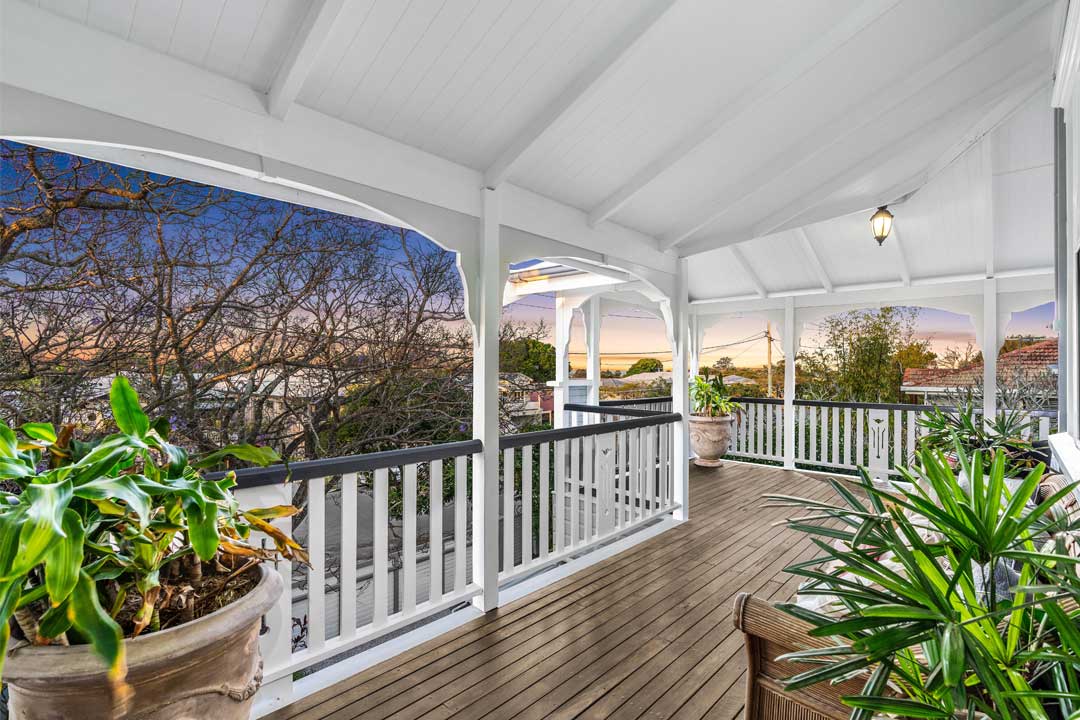 FLOOR TO CEILING
If you're looking to create a striking statement wall in your home, you don't have to opt for bright paints or tiles. "Dressed timber flooring makes for a great feature," says Fowler. And of course, no piece of wood is ever the same, so it is guaranteed to be unique.
Reclaimed timber is a wonderful way to create added visual interest in your home; it comes with its own character and history. "Feature walls are the best and easiest way to incorporate [reclaimed timber] into your house," says Fowler, "as it has little effect on the structural requirements of your home."
Feature ceilings are increasing in popularity in Queenslander homes, too. They can look stunning in large, open-plan spaces and entrance halls, and a simple pattern can create a wonderfully dark, intimate atmosphere in the bedroom.
Take advantage of the natural variation of the grain to create a subtle point of interest. If there is one area of your dwelling that should feel welcoming, it's the kitchen and living area. Of course, the tried and true way to include timber in the design of these areas is in the flooring or cabinetry, though other options such as feature shelving and island bench cladding shouldn't be overlooked.
For less common alternatives, Fowler suggests a full-length custom bookshelf, sliding barn doors, or timber pendant lighting to add rosy warmth to the space.
OLD AND NEW
As it's a natural material, wood is equally at home in a contemporary-style abode as it is a heritage-listed beauty.
"FIND A BUILDER THAT HAS THE SAME APPRECIATION FOR TIMBER AS YOU DO."
"Feature timber partitioning looks great in contemporary homes," Fowler says, "especially in stairwells or at the top of a staircase to divide it from the room."Another popular alternative for including timber in your modern abode is via a feature doorway. Arched internal entranceways are also trending at the moment, and timber lends itself well to gracefully curving forms. Similarly, installing oversized wooden front doors will allow you and your guests to feel warmed and welcomed from the outset.
There is a multitude of reasons to integrate timber into your home, and so many ways to do so. "Find a builder that has the same appreciation for timber as you do," Fowler says. "That might sound silly, but a lot of builders these days don't deal with as much natural timber as you might think." Do this and you're sure to come away with a stunning home that revitalises you each day, without ever having to step outside the front door.
Images courtesy of Saltash Homes