Dion Seminara Architecture Project 2
This exquisite mansion, designed by Dion Seminara Architecture, exudes modern, family-oriented luxury. Pairing functionality with art, the home's curvaceous design bolsters the architectural flow of the dwelling while blending with the existing lush surrounds. Curved rooflines soften the abode's scale and creates a captivating, unconventional feature. This innovative addition modernised the existing layout while maintaining stylistic cohesion throughout the property.
Multiple zones have been cleverly positioned to maximise privacy and minimise noise without disrupting the openplan arrangement. Separate internal stairs are strategically placed for optimum access to the entertainment area, rumpus room, and private bedrooms and bathrooms. The downstairs kitchen, centrally located to act as the hub of the home, connects to the outdoor terrace and allows for spectacular, unobstructed views of the pool.
Floor-to-ceiling glazed cavity windows, south-facing skylights and light wells amplify natural lighting throughout this two-storey sanctuary, which ensures a connection between the interior and exterior areas. Emphasising this cohesion is the landscaping of this outdoor retreat. The pool's shape and the organic form terrace gardens complement the high-end and functional interior design, while creating a seamless transition from indoors to outdoors
Modernising the existing dwelling allowed for improved energy efficiency to ensure the longevity and durability of this opulent haven. Floor-plan orientation and window placement was key to optimising cool breezes and sunlight, while the smart inclusion of motorised Vental blinds and the external void prevents any excess heat and cool air from entering the home. These considerations are a testament to Dion Seminara Architecture's design prowess.
Dion Seminara Architecture is an award-winning architectural company that specialises in designing and renovating bespoke, upmarket homes in a variety of styles from modern luxury houses, to workers cottages. For more than 30 years, Dion Seminara Architecture has been helping clients realise their dream homes throughout Brisbane, extending its services to the Gold Coast, Sunshine Coast, northern New South Wales and the Northern Territory.
The company also creates high-quality 3D renders, walk-throughs and virtual reality models of its designs to give clients a detailed experience of their home long before any physical work commences. Aside from developing premium designs, customer satisfaction is Dion Seminara Architecture's top priority and the company prides itself on efficient and personalised service, with all designs tailored to suit your living needs and preferences.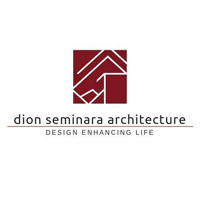 CONTACT
Dion Seminara Architecture
Suite 1, 6a Thynne Road
Morningside
Tel: (07) 3899 9450
Website: www.dsarchitecture.com.au