Our homes give us and our loved ones shelter from the elements, and provide an impenetrable sanctuary away from the stresses of the outside world. But sometimes nature throws the unexpected our way, and over time even the sturdiest of abodes can fall victim to structural damage. Home Design + Living's Katie Livingston sits down with Yvonne Pengilly, building and construction industry representative for the Board of Professional Engineers Queensland (BPEQ), to discuss how you can facilitate repairs of an existing damaged home to prevent future issues, and how you can plan your new build to significantly reduce the risk of damage.
Pengilly's career as a licensed open builder began 30 years ago in subcontract brickwork. She has since worked her way through all facets of the building industry and now takes on management and leadership positions, overseeing the construction of high-end resorts and multistorey apartment developments. In 2013 Pengilly was awarded the Master Builders Queensland State Woman in Building accolade, a platform she used to establish Women in Construction Far North Queensland – a not-for-profit organisation that empowers future generations in the construction industry through educational events. Appointed to the BPEQ in July 2016, Pengilly has navigated an array of structural damages and repairs throughout her extensive career. Tapping into her wealth of knowledge, she kindly shares advice with Home Design + Living about how damages to you home can be prevented or repaired.
What are the most common structural damages that can occur in the home and how are they caused?
YP: Significant structural damage can be caused by natural disaster and the impact and rectification will be different depending on which element of the building's structure has been damaged. There is however, a common theme of structural damage evident as a result of incorrect foundation design, incorrect construction or subsidence [the excessive movement of the ground supporting a building] of founding soils. Subsidence is generally a result of ground compressing under load, or by reactive soils, such as clay, swelling and shrinking as a result of change in moisture content. Subsidence transfers excessive force to the structure beyond that which the building structure and fabric has been designed to withstand. [Causing] cracks, bulging of walls, defection of ceilings or an overall local change in slope. Subsidence can also be caused [by the] construction of an adjacent building impacting on the stability of foundation material.
How can these types of structural damage be prevented?
When designing or renovating a home it is an important requirement in Queensland to only engage a registered professional engineer (RPEQ) registered in an appropriate area of engineering (e.g. structural engineering) to undertake services such as site classification, commonly known as soil testing, or for the design of the footings and building structure. You should also consider the area in which you intend to purchase a property or land and establish the site classification and ensure the design relates specifically to the soil type and suitable foundation are constructed. It is important to remember that foundation and slab designs are not one size fits all. You need someone with the right qualification, competency and experience to do something that can be very complex.
Some simple rules that help to limit the likelihood of damage caused by subsidence (and also termite infestation or rising damp that can lead to structural damage) are: ensure garden beds are kept clear of the external walls of the residence to allow visual inspection of the foundations. Consider the effect of where trees are planted in relation to the foundations and the size and spread of the tree roots as they can do significant damage to the foundations of the building. Consider the need for root barriers around significant trees and planting. Ensure good surface drainage around the entirety of the residence and keep a constant eye out for wet and damp areas, as this may indicate either poor drainage or leaking plumbing. Also take time to test for water supply leaks by turning off all water in the residence and checking that your water metre is not still registering flow.
What approach would you recommend when redesigning a home with great amounts structural damage?
Any residence that has sustained structural damage of any kind should be inspected by a RPEQ registered structural engineer and by a licenced plumber and licenced electrician. Building elements are designed to work in conjunction with other elements via the transfer and distribution of load. Reduction in the integrity and design intent of one element has high potential to influence the performance of related elements.
How does rebuilding a damaged home differ from building a new home?
When rebuilding after damage, significant consideration needs to be given to the original design and the engineering principles applied to that design. In many cases they need to consider material change since the original residence was constructed and the change in planning acts and National Construction Code and Australian Standards that apply. For example, the residence may not have been in a designated bushfire zone, however, now a Bushfire Attack Level (BAL) may apply to the area, therefore additional consideration will need to be applied to consider this factor of the design and materials. Perhaps the building contained asbestos, therefore you would need to have it removed during rebuilding.
An important difference when rebuilding after damage is that the contract will be significantly different in that it needs to document the existing, removal of the damaged elements, the construction interface with existing and the new build. Due to the complexity there may be elements of the tendered price that cannot be fixed and therefore [increase] the risk on [the] total final cost of construction. The additional complexity is that in the majority of cases, there is involvement of the insurance company as a third party to the agreement.
How does the renovation processes differ between different types of structural damage?
The effects of fire or water damage are significant, and each and every case of structural damage needs to be considered by professionals in isolation whilst applying general principles of design, codes and standards. For example, flood damage needs to consider the issues of the quality of water that inundated the residence, and the need to allow time for the structural elements to dry completely before concealing these elements. In some instances, the entire cladding or sheeting may be removed and replaced, whilst in others only the damaged or affected sheeting will be removed and replaced.
For fire damage the type of fire is a factor, for instance if it was bushfire impacted or a fire from an internal element of the building. Additionally, consideration would be to the intensity of the fire and the overall damage to the structure and finishes from both the flame and heat stress on the structural elements coupled with water damage during the fighting of the fire. It is therefore a case-by-case consideration by the professional in assessing all these types of matters in conjunction with the original design, structure and finishes.
For homeowners looking to perform DIY repairs on low-intensity damage in the home what advice would you give to ensure that these repairs comply with regulations and last for years to come?
It is important to remember that professions exist to ensure those best placed to advise are those who have proven experience and expertise in the matter, therefore always consider engaging the expert in the field. They will know the regulations and principles that are required to be complied. A shortcut or savings foreseen are generally not recognised in the long run. If it can be determined that it is only finishes, and any rectification will not impact at all on structure, plumbing or electrical, and no asbestos or other health hazard materials are involved, DIY repairs are an individual's right to undertake. It is however important to remember even surface finishes not done correctly can impact on finished appearance.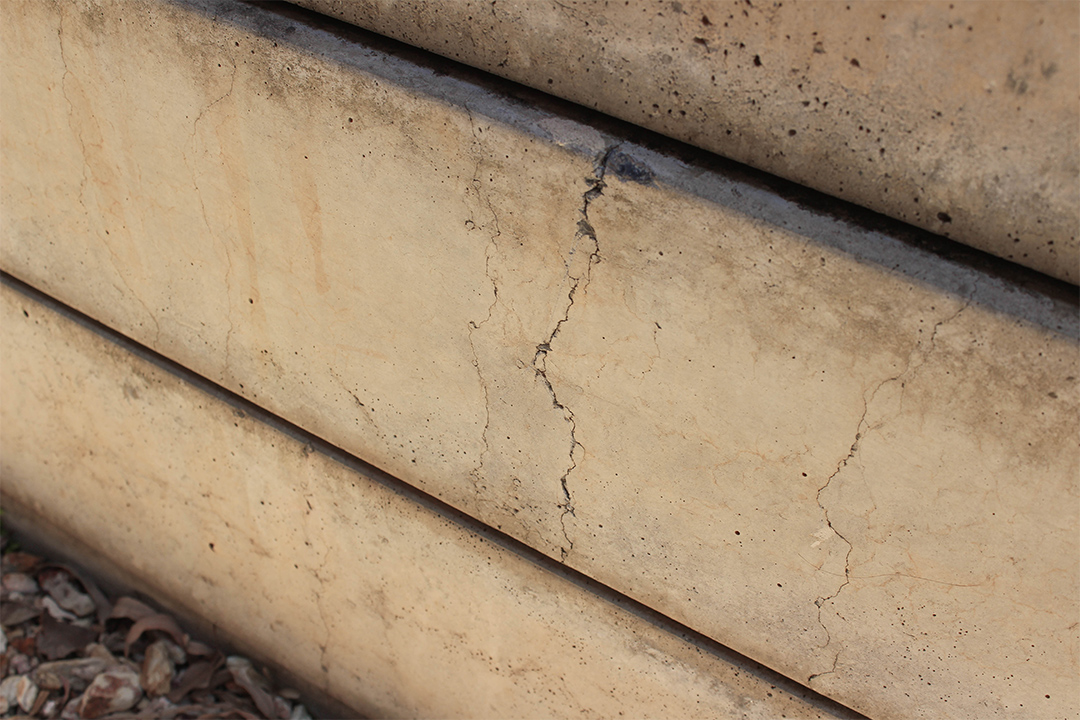 How can homeowners mediate dampness and condensation that can lead to damage in the kitchen, bathroom or other areas of the home?
It is important to always consider airflow when using mechanical heating and cooling of any kind. For example, ensuring that when you are cooking on a cold evening and the air conditioning is running, there is a heat differential between inside and outside. Also ensure you open the windows or doors slightly to allow the moisture generated from condensation and cooking to escape. It is important that if you see significant moisture buildup on the glazing element like windows and doors, you might adjust the air conditioning or use extraction fans or similar. Each residence will have been designed with a different orientation to the north and the impact of surrounding buildings will be different. Therefore, it is important to consider the residence as a living, breathing element and consider the signs it displays and respond accordingly to balance the environment.
Do you have any final advice for our readers?
Queensland leads the way for the rest of Australia in its regulation of engineers, builders, building trades and building certification system. It is no surprise that other states and territories are looking to the RPEQ system to regulate and register engineers. You should only ever engage registered RPEQs and licenced tradies – who can be found through searching on the respective BPEQ and the QBCC websites. However, things do go wrong from time to time. If your property is damaged as the result of an engineering or building service, check on the relevant website to establish if the damage is within scope for the engineering and building regulators to take action, and consider making a complaint with either BPEQ or the QBCC.
Images courtesy of BPEQ and Unsplash