Dion Seminara Architecture Project 1
This stunning design by Dion Seminara Architecture spans more than 250-square-meters and two spacious levels, overlooking the neighbouring hills and greenery. This home epitomises comfortable and sustainable living while maintaining a contemporary aesthetic.
No compromise has been made in terms of luxury. Large sliding doors connect the kitchen and dining area with the expansive outdoor entertaining area, which allows the homeowners and their guests to move unhindered throughout the space. Another unique feature is the smart integration of the dining table with the kitchen's island bench, increasing both functionality and capacity within the space.
As suggested by Dion Seminara Architecture, a large double garage was included at the back of the property to act as a heat load block, increasing the energy star rating of this home. The contrast of the light and dark colours of the exterior, reinforces the modern design, while the circular lattice fencing creates an elegant feature piece throughout the garden.
With such a sustainably conscious design, it's no surprise that the home was awarded an incredibly high 8.7 energystar rating.  Everything in this home is designed to minimise environmental impact, as the homeowners wanted a home that would generate more energy than it would consume. Dion Seminara Architecture made this the focus of its creation – including water- and energy-saving features and deriving the home's structure and layout from this brief.
The roof was specially shaped in order to fit the 62 solar panels which power the dwelling, while the high ceiling and external screening elements create cross ventilation. The abundance of double-glazed windows and glass doors maximise natural light and airflow within the design, illuminating the home and reducing the need for heating and cooling.
Dion Seminara Architecture is an award-winning architectural company that specialises in designing and renovating bespoke, upmarket homes in a variety of styles from modern luxury houses, to workers cottages and colonial houses.
For more than 30 years, Dion Seminara Architecture has been helping clients realise their dream homes throughout Brisbane, extending its services to the Gold Coast, Sunshine Coast, Northern New South Wales and the Northern Territory.
The company also creates high quality 3D renders, walk-throughs and virtual reality models of its designs to give clients  a detailed experience of their home long before any physical work commences.
Aside from developing high-quality designs, customer satisfaction is Dion Seminara Architecture's top priority and the company prides itself on efficient and personalised service, with all designs tailored to suit your living needs and preferences. Collecting awards and accolades is far less important to the talented team at Dion Seminara Architecture than delivering quality outcomes for all their clients.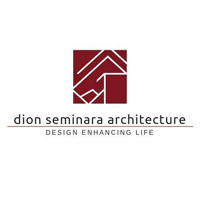 CONTACT
Dion Seminara Architecture
Suite 1, 6a Thynne Road
Morningside

Tel: (07) 3899 9450
Website: www.dsarchitecture.com.au
Enquiries can be directed to the website's contact page.